Welcome to our 2014 catalogue - we hope that you will find plenty to tempt you. We look forward to seeing you at the nursery!
HOURS OF BUSINESS
We are open 10am to 5pm, Wednesday to Sunday inclusive and Bank Holiday Mondays. The nursery opens January 1st 2014 until June 29th to re-open January 1st 2015
PLEASE PHONE BEFORE VISITING – JUST IN CASE!
REGRETFULLY WE DO NOT SUPPLY MAIL ORDERS.
Groups and Coach parties are always welcome but must be pre-booked!
We do not sell cuttings, all our plants are rooted and then moved onto a 7cm pot to establish, in January and February the plants will be available at £1.20 each. From the end of February onwards they will be £1.50 Please ask regarding discounts on large purchases.
MAJOR CREDIT AND DEBIT CARDS ARE NOW ACCEPTED AT THE NURSERY
Whips will be sold from January. Standards and fuchsia baskets will be ready from May 3rd. Prices throughout will depend on size. Larger plants may be available throughout the season - please ask.
From May 31st until June 29th - there will be displays of fuchsias in flower - please come and have browse and get ideas for next year. It is an unbeatable opportunity to see fuchsias that you will not see at shows etc.
It is always possible that cultivars not shown in the catalogue, will be held on the nursery, please ask!
From May 4th there will be a selection of Regal, Zonal and Ivy Leaf Pelargoniums for sale.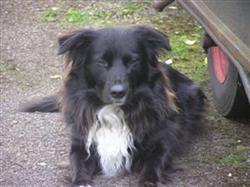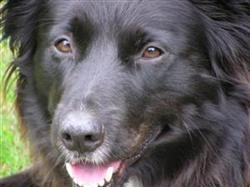 DEMPSEY - our dog is now about 13 years old and has arthritis in his hips and lower spine! He now enjoys his rests more than he did! Please just leave him be as a "grumpy old man" he is happy being ignored!